About Us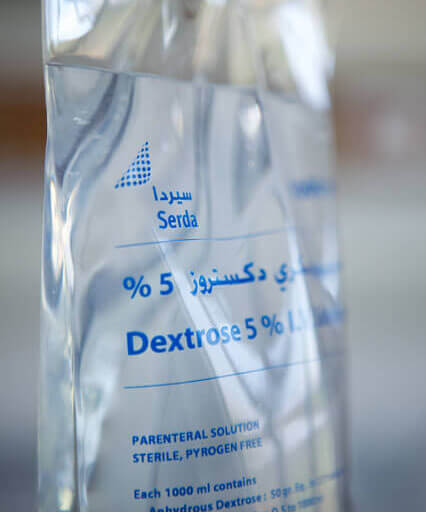 Serda has committed to implementing the requirements of Good Manufacturing Practices cGMP, in addition to legislation and laws that reflect good environmental conditions and other requirements for this industry.
As the safety and quality are the fundamental principles of Serda to support medical products industry, Serda Company is characterized by its workforce whose skills are varied and distinctive.
Any manufacturing process is monitored to ensure its effectiveness so that our products are presented to customers as needed, before they are launched in the local and global markets.
Serda wins the trust of its clients through its commitment to produce standards for global security, and so by adapting to the latest technologies in the industries of medical solutions.
Commitment
Trade Group Dada is considered one of the most active economic groups in the Syrian market. Its business activities have been started more than forty years ago, Group Dada had the honor to leave its signature in many sectors.
Due to the importance of the medical industries, and after the issuance of the Investment Law No. 10 of the year/1991/in Syria, Dada Group has got the license to establish Serda Co. in 2005, in Hassia industrial city, to produce medical solutions, as an industrial civilization project according to international standards for the production of medical solutions in the private sector, as Syria in that period had witnessed a growth in national and international investments, especially in medical sector and Pharmaceutical industries.
Target
Contribute in spreading awareness among customers about the importance of the high quality of medical solutions.
To provide our customers with highest quality medical solutions.
Follow up our industry with the latest standards of quality.
Providing good job opportunities.
Vision
To be a leading provider company for medical solutions in the world by 2020.
Mission
To be one of the suppliers who produce high quality medical solutions.
Values
Our company seeks success, efficiency, reliability, diligence and ambition as core values to compass our actions.