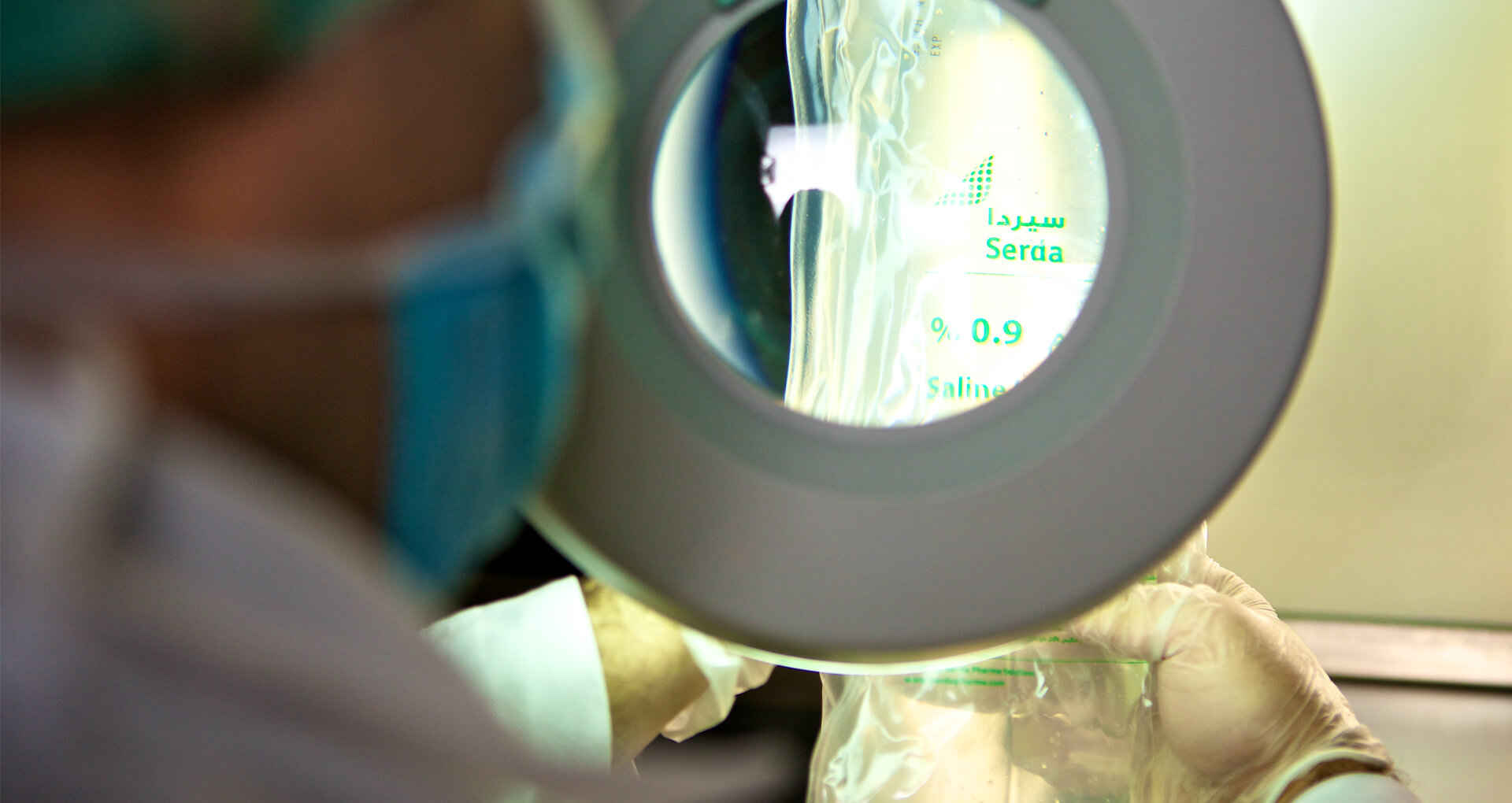 Serda is to offer new products supporting human health through our qualified staff and our technical cooperation with international companies, with extensive experience in this field.
Serda has adopted in its design the requirements of Good Manufacturing Practices /cGMP/ it was designed according to the production process, to avoid the risk of pollution and preservation of the occupational safety of workers at the plant with a design practice production line by allowing easy access to all its components. In order to keep the same performance standards of international quality, Serda conducts periodic tests of exceptional performance, and Serda provides expertise and ensures the continued rehabilitation of its cadres to enter the professional.
To ensure product quality control operations are performed during the stages of production of raw material to final product, according to the system of quality control /QC/ and /QA/ quality assurance system, and include all tests physical and chemical and germ.
Monitoring of products is also done to study the stability of the market and ensure quality at all times during the period of validity. With the development of medical solutions industry our company is aware of the latest scientific research in the field of water treatment and water especially prepared for injection and to this end, we signed a contract with European companies, the manufacturer of wastewater treatment plants, which supply their products to major laboratories worldwide medical solutions.
Serda adopted the seventh edition of the European Pharmacopoeia EUP and universal. Serda acquired the following quality certificates:
ISO 9001:2015 certification for quality management system.
ISO 14001:2015 certification for environmental management system.
ISO 45001:2018 certification for occupational health and safety management system.
GMP Syrian Certificate.